Vote on our poster design
Working with Constellation and Co. on the coasters and posters for We Make Seattle has been great. We love the retro, old school themes and the very Seattle palette of colors.
As promised for this project, we welcome your input.  For the 11×17 poster, here are four four alternative designs for the poster. Which one is strongest?
Sara from C&Co says: " the final poster will be created with a hand carved linoleum block and hand set wood type and printed on our historic iron handpress!"
 Design A
Design B
Design C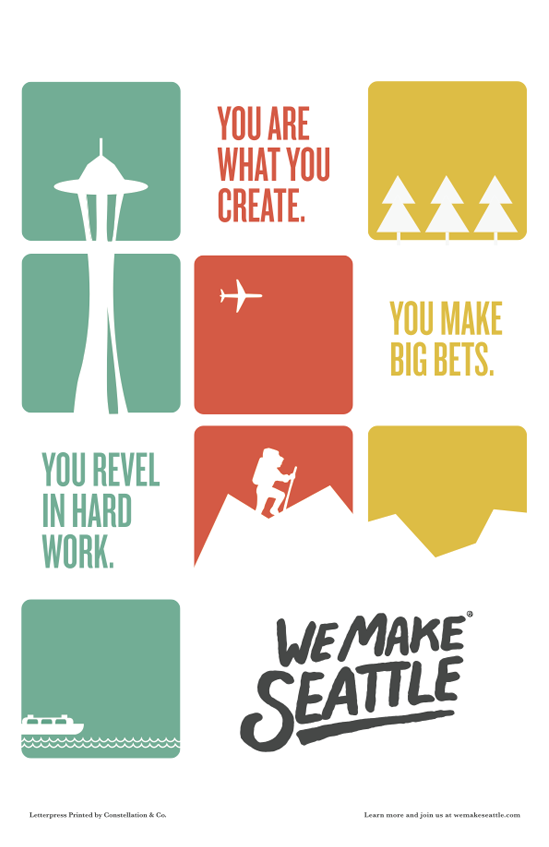 Design D