Filming this Thursday : Extras needed!
We're filming this Thursday on Cap Hill and need some extras. This is your chance to be in the film.
This shoot is to capture the sidewalk dance sculptures on Broadway. They're legendary symbols of creativity in Seattle and we finally got official permission to film them.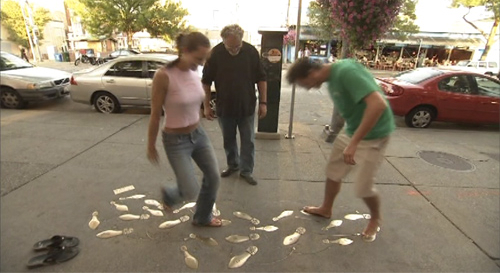 What we need are folks willing to have some fun, trying to figure out how to do the steps on camera. It's easy, no dance skills are required (though if you have some that's cool too), just a fun attitude.
We'll be shooting at 5:45pm this Thursday. Can you help? Leave a comment or drop me a line.
Thanks.